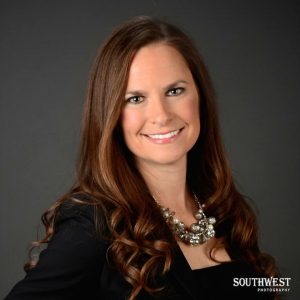 Helping others is my passion and I've been very fortunate to do just that in my life so far.  Whether it's helping them find the correct career path, helping push someone on an endeavor they thought was impossible or helping improve someone's nutrition habits, I'm in my happy place.   I'm pretty sure this characteristic was passed down from my mom who at any given time in my childhood would let her random friends live at our house when they were in bad times, let ANYONE "borrow" money which never seemed to get repaid and many other acts of kindness that most might construe as being weird.
After high school, I went to a local junior college while trying to make up my mind what I wanted to do for the REST OF MY LIFE.  This was a huge decision to me, so I took 40 hours my freshman year, worked at a travel agency and thought long and hard about this.  Luckily, I ended up at Texas Christian University after applying to several other schools and decided I was going to be a doctor!  Yes, an MD.  This way I could help people all day, every day.  I signed up for Biology and Chemistry (the weed out courses) and after two years of this, they weeded me out!  Having three jobs while trying to get to Med School wasn't quite going to work out in my mind.
Having suffered from some binging in high school and still always thinking about food in a different way than most, nutrition started to become my interest.  I applied to a program at TCU that only took 8-12 students per year.  I just knew I wouldn't get accepted because of all those bad Bio and Chem grades.  But, low and behold, I got in!  How perfect… I'll get to help people be healthy;  live longer, more productive lives; have a good relationship with food; prevent diseases;  and maybe even conduct some research in the future.  Life couldn't be better than that!  Reality: they stuck me in a hospital for an entire semester for my clinical rotation.  This is the part where I got to tell people that they needed to cut back their sodium intake or fat intake because they just had quadruple bypass after a massive heart attack.  And, I got to tell a 25-year old heroin addict how she should be eating when she got out of ICU.  This wasn't exactly the type of helping people I had in mind.  I never got to tell them if they didn't change, they would die sooner than later.  No, that's too harsh.  I just gave them handouts with ways to reduce or cut out certain foods in their diet and expected them to change their bad habits on their own.  Even after TCU, I worked in school foodservice and still had my hands tied behind my back.  Regulations by the state and federal government, not to mention a minuscule budget, made it difficult to put healthy food options in the cafeterias.
After these LONG, drawn out experiences, I quickly learned there were other jobs in nutrition or that I could create one!  Although it took me a little while to figure out how I was going to help others with sports nutrition, disordered eating, behavior change, and fat loss, I was patient.  I was an athlete my whole life.  Gymnastics, dance, cheer, softball, soccer.  My mom let me try anything I wanted.  After college I signed up for my first triathlon knowing full well I had to stay active to keep my sanity.  Sports nutrition (how to use food and fluid for performance related goals VS. supplements) is a relatively new concept.  After seeing the recreational athletes I trained with not quite figure it out on their own and hearing the complaints about this fat on my stomach that used to not be there and that fat on my inner thighs, I found my place.  I found it in a world where people strive to be healthier and fit.  They're eager to learn.
The fact is, as athletes/active people, we are trying to better ourselves.  We use exercise to maintain a healthy weight or to try and lose weight, to reduce stress, and sometimes even to win!  Winning for us can be on some personal level or it can be as grand as going to the Olympics.  Nutrition plays a big part in any of these goals.  It's not the only part, but it sure does affect body image, mood, training, health, and disease.
Full circle from the trait I received from mom…I get to help active people with their nutrition and I love every minute of it!
Official Bio:
Eve Pearson, MBA, RN, is a nutrition expert and the founder of Nutriworks, Inc., a nationally recognized sports nutrition practice.  As a frequently requested speaker, Eve draws upon her diverse experience as a Registered Dietitian Nutritionist (RDN), among many other credentials she's held in the past.
Eve works with professional, collegiate, youth and recreational athletes.  She believes if you're active, you're an athlete!  Some of the organizations and teams Eve consults or has consulted for are: Leukemia & Lymphoma Society's Team in Training Programs (TNT), YMCA, Michael Johnson Performance, Integrated Athletic Development, Major League Soccer's FC Dallas, Instinct Volleyball Club, and several triathlon clubs.  She has also consulted for several individual athletes from the Nike Oregon Project and the National Football League (NFL).  Eve is quoted frequently in media outlets such as AOL.com, Dallas Morning News, and Channel 5.  She has contributed to Stack Magazine and American Cheerleader Magazine and provided a nutrition training course for the American Coaching Academy.
In addition to her work, Eve has dedicated her life to setting and accomplishing new academic and athletic goals.  She has competed as a gymnast, collegiate cheerleader, and played softball.  As an adult, Eve has qualified for Boston Marathon twice and has done many endurance and ultra-endurance events, such as Ironman and Leadville.
Eve earned a Bachelor of Science degree in Coordinated Dietetics from Texas Christian University and a Master of Business Administration from the University of North Texas.  Eve has been involved in numerous professional organizations, holding leadership positions in most of them and has served as a preceptor to many dietetic students.